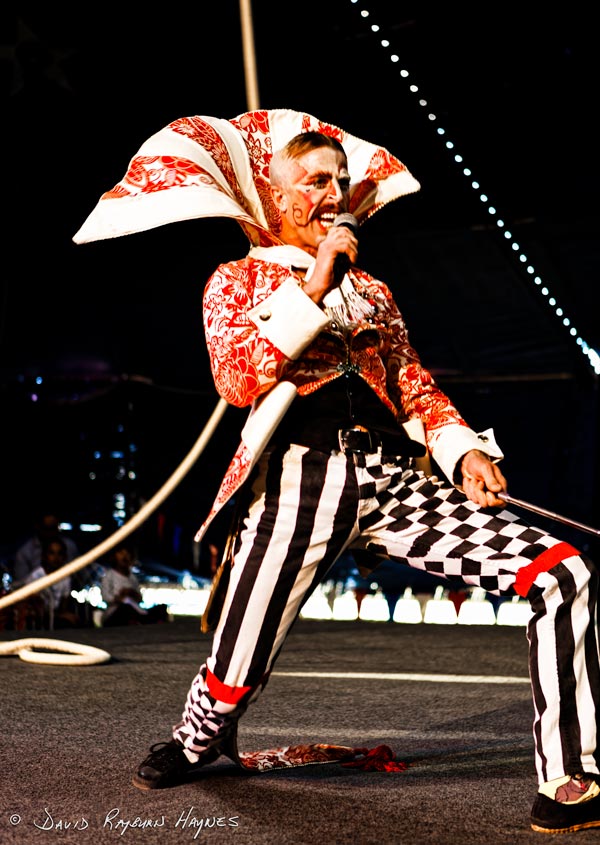 Flynn Creek Circus - Master of Ceremonies
Ross Travis performs as the Flynn Creek Circus Master of Ceremonies on Thursday, July 21, 2016, in Morgan Hill. More photos from this show can be viewed in the new Gallery titled "FLYNN CREEK CIRCUS - JULY 2016".
A note on site navigation: The Navigation Buttons directly below the Site Banner provide access to an index of active GALLERIES, a page with instructions on how to PURCHASE prints, a page with links to decommissioned site ARCHIVES, a page with NEWS and views, a page with information ABOUT the artist and the site, and a page with LINKS to other related or interesting sites. The Site Banner at the top of each page is also a click-able link back the the site HOME PAGE (this page).