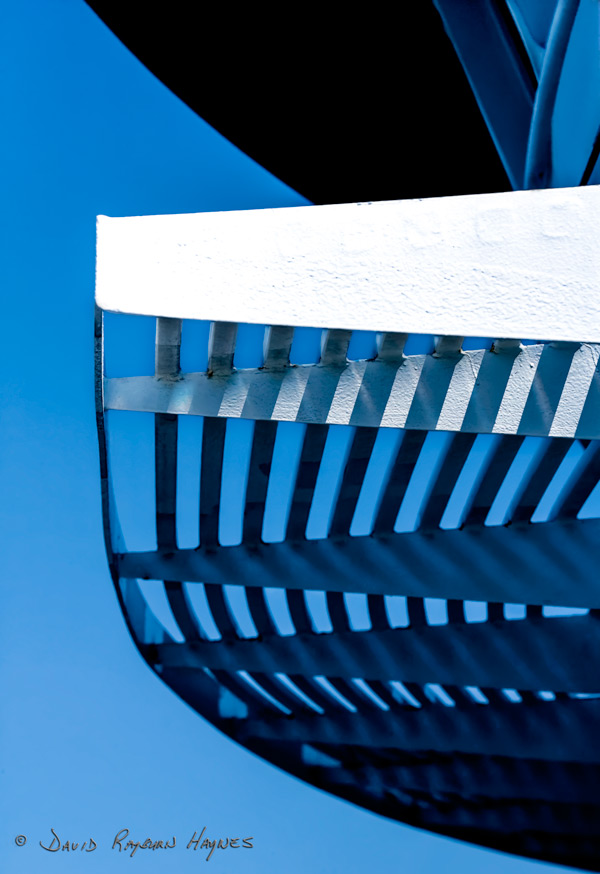 Bainbridge Island Ferry Safety Grill
An interesting pattern of converging lines created by the sun casting shadows on an overhead safety grill on the Bainbridge Island Ferry. The photograph was taken while crossing the Puget Sound from Seattle to Bainbridge Island. I was struck by the interesting lines and patterns as I wandered around the Ferry decks on this beautiful sunny day. View additional photos from that day in the Gallery titled BAINGRIDGE ISLAND FERRY.
A note on site navigation: The Navigation Buttons directly below the Site Banner provide access to the EXHIBITS in the Gallery, a page with links to the site ARCHIVES, a page with instructions on how to PURCHASE prints, a page with NEWS and views, a page with information ABOUT the artist and the site, and a page with LINKS to related or interesting sites. The Site Banner at the top of each page is also a click-able link back the the site HOME PAGE (this page).